10 Steps To E-mail Marketing Success!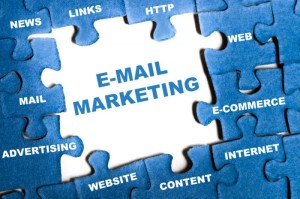 E-mail marketing is still one of the most direct platforms for reaching and targeting existing customers and prospective leads. Whether in a B2B or B2C context, the percentage of users who operate email account far exceeds those who are on any given social media platform.
The longevity of email marketing has alot to do with the ease of communication and the low cost of campaigns when compared to other facets of marketing. The discipline has evolved somewhat since its inception years ago and with that in mind I put together a 10 step guide to email marketing success!
Create A Clear Goal!
The first step to creating a successful email marketing campaign is to define a clear goal or purpose, lt's important to revisit the goal throughout the creation process so that you don't stray.
Segment Your Audience
Make the campaign reflect your audience's needs give them what they've signed up for. List segmentation is key to ensuríng that your message gets in front of the right people.
Create A Compelling Headline
Create a headline that answers the question; 'What's In It For Me?'
Timing Is Key
When you send your email is of crucial importance, and varies a lot depending on industry and customers. The best way to understand what works for you is to run tests.
Brand Optimisation
Make it clear who the e-mail is from:

Use your brand name in the 'from' field
Use and email address from your recognised domain
Display your logo clearly
Use your brand colours
Reflect the design of your website

Design and compatibility
Design should be used to get your message across and encourage users to take action. Whilst your content should be compatible with all popular mail clients.
Create a Clear Call to Action
Even a well-crafted e-mail can fall down without a strong call to action. Your call to action should aim to fulfil the overall marketing goals of the campaign.
Here are 5 tips to ensure users take action after opening your email:

Keep your call to action above the fold – ie, the reader shouldn't have to scroll to reach it
Create a path to your call to action. The design should naturally lead the user towards the call to action
Use colour to grab attention
Create a sense of urgency
Make it persuasive. Use action words to tell the readers what you want them to do.

Create an Effective Landing Page
If you are pushing users onto your site, you need an effective landing page. It should be free of Distraction, reflect the customer intent and persuade them to carry out further actions.
Set-Up Tracking
Most email packages will give you stats around open rates and click-throughs but it is important to measure more than that. To get real insight into the success of your campaign you need to track the people who convert on your website via your email marketing.
This is done by tagging the links within your emails so that they can be monitored by your analytics software. Doing this means you can start to work out the ROI of your email campaigns based on sales, leads or other goal-based activities.
Test, Test and then Test Again!
There is no magic formula for creating the perfect email marketing campaign. A lot of it is going to come down to the knowledge you gain with each campaign.
From start to finish, the process of email marketing neednt be out of any marketers reach, even with little digital experience. Following these ten steps should result in as successful a campaign as possible!
Email marketing is one of the longest serving tactics for digital marketers and shows no sign of retiring any time soon. It's a discipline worth mastering and developing around your brand and marketing strategy.
Source: 10 Steps To E-mail Marketing Success! BLOG
Author: Chris McCormick
Referenced site: http://www.business2community.com/email-marketing/10-steps-e-mail-marketing-success-0960416#!br6Faj